Olga Soby's Secret Recipe Course Review (+ coupon code)
I've always loved watching the acrylic pours that Olga Soby has created on her YouTube channel. I especially enjoy her special themes which she usually writes in paint on her canvases before creating her amazing fluid art.
Recently I had the chance to take her new course Secret Recipe for Fluid Art Success and boy was I impressed.
Olga Soby's Secret Recipe course includes everything from the science behind cell creation, printouts you can use to get the perfect consistency, and multiple different example techniques using her recipe. My first pour after taking the course turned out way better than any attempt I had made in the past.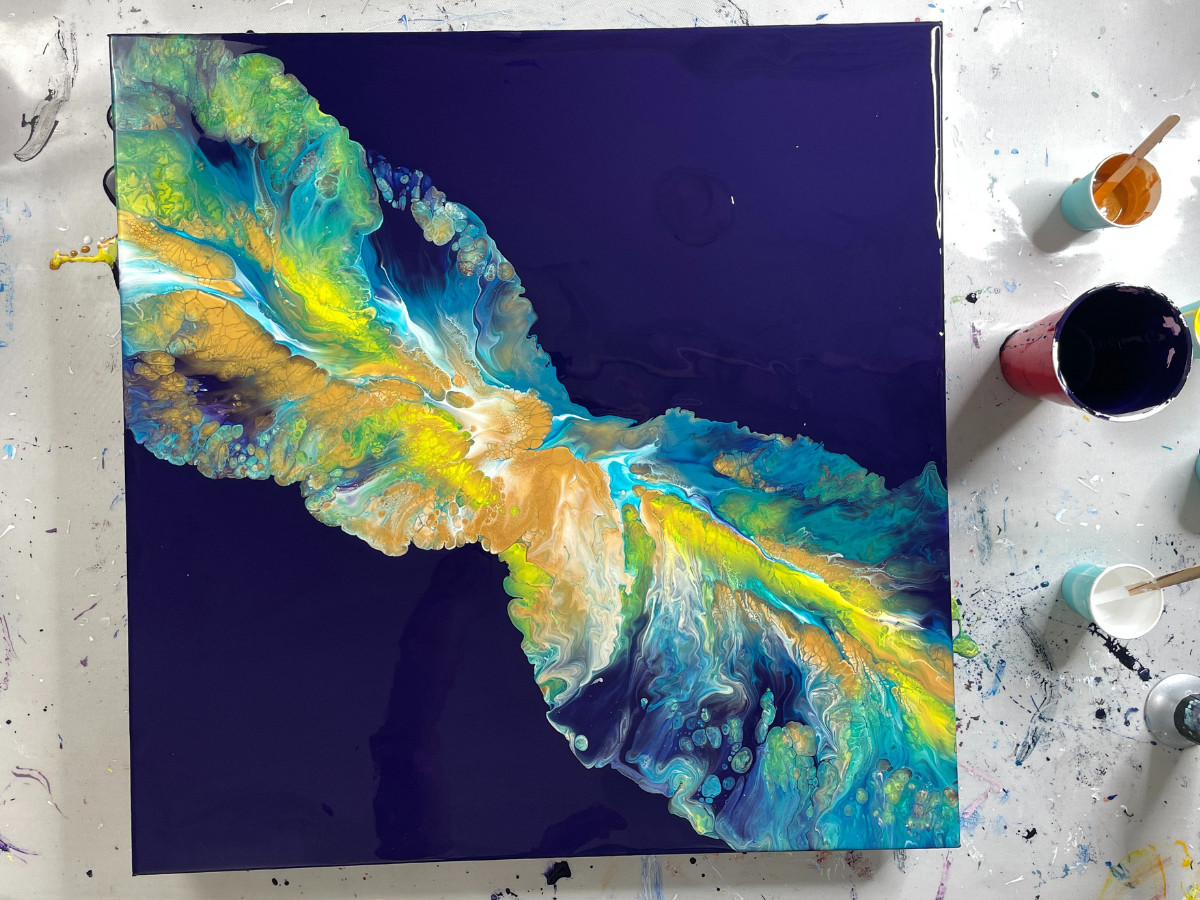 ---
Use coupon code "DAVID" to get 10% off your purchase!
Why I Struggled Before Taking the Course
I am sure you have all had the same problem that I have when I watch an acrylic pouring artist on YouTube and try to replicate the type of pour they were doing. I have tried a dozen or more times to get my acrlyic pours to look just like Olga's.
At first I tried with Floetrol and water. Then, I moved on to just using paint and water like she was doing for a while a few years ago. Neither resulted in me getting anything I would consider remotely like her results.
The colors either blended way too much or not enough. I rarely got cells and definitely did not get any like the delicate flowy cells Olga gets in her painting, especialy her latest ones.
On my own I learned to incorporate at least one metallic color which helped me get a few cells. Through my experiments I was also able to figure out how best to use a hair dryer for my acrylic paint pours.
Once I took The Secret Recipe for Fluid Art Success course I realized that Olga Soby had made some very specific modifications to how she mixes her paints, what mediums she mixes each type of paint with, and exactly how to get the specific consitency to get cells . . . lots of cells.
You can see me paint my first painting after completing the Secret Recipe tutorial in the video below.
Olga Soby Discount Code
Normally I am all for experimenting to try and figure out how someome gets the results they get with acrylic paint pouring. And as I mentioned above, that is what I had tried multiple times with Olga Soby's mix and techniques. It wasn't until I finished the course and followed her instructions that I created one of what I think is my best acrylic pours to date.
As a graduate of her course, Olga provided me with a discount code, "DAVID", that will save you 10% on the purchase of her Secret Recipe course when you use this link.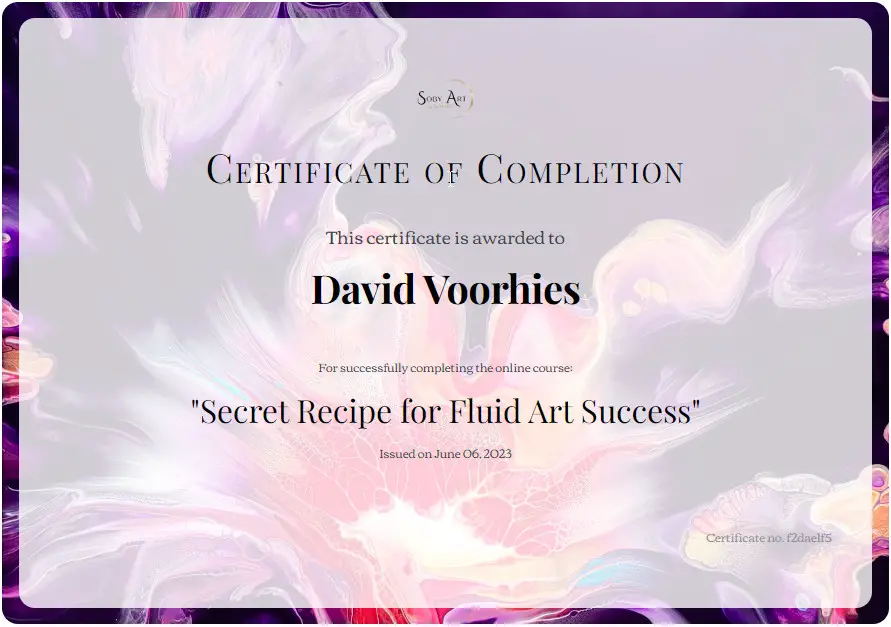 This is only the third of the plethora of different painting courses I have taken over the years that I have recommended to my readers. The first one was the SheleeArt Blooms Course where you can also save 15% by using code "sheleeart15LBA". The second was Chris Breier's Color Mixing Course (great for people like me that never got color theory). You can also save 10% by using the link here.