I am not an artist!

You
I am sorry to tell you this so bluntly but . . . you are wrong. Everyone has creative talent. Some people, like myself, take a whole lot longer to find and utilize their talents.
A few years ago after swiping through so many Instagram post and watching countless acrylic pouring videos I finally decided to try it for myself.
I actually hid my experimentation with fluid acrylic pouring as an activity for my 8-year-old cub scout troop. My co-leader and I and a handful of boys spread out plastic on my basketball court, mixed bottles and bottles of craft paints and water together, and gleefully proceeded to make a royal mess.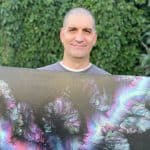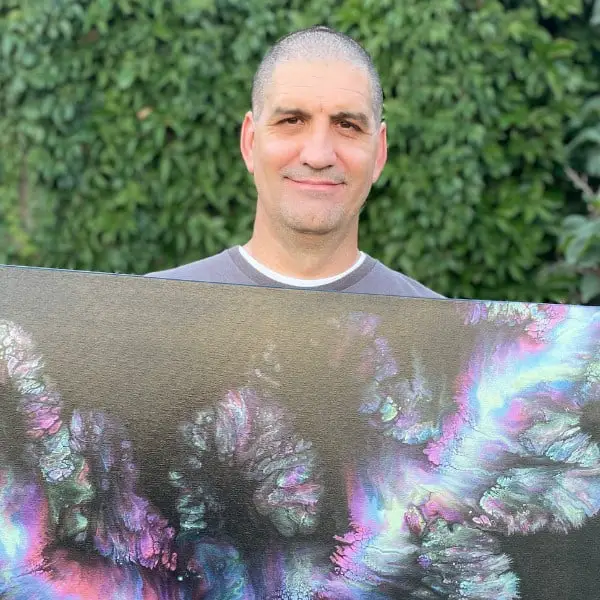 Much to my surprise, that activity was some of the most fun I've had as an adult. From then on pouring was in my veins and I haven't even considered stopping.
Acrylic pouring was the artform that finally made me realize that I could be creative. I am not just a computer programmer, a rule follower, and a homebody. I am an artist.
This website is my personal journal about all the questions I've asked, all the errors I've made, all the messes I've had to clean up, and all the happiness that it has brought me.
Many innate artists take for granted how difficult it is for some of us "left-brained" people to understand color theory, mixing proportions, and composition.
Here on LeftbrainedArist.com I take a very methodical and analytical approach to learning acrylic paint pouring that I believe you can also be successful with.
Join me on this journey and lets find that artistic spark that I know you have and together we'll find beauty and enjoyment in the things we can create.
My Mission
I genuinely believe that anyone can be successful with acrylic paint pouring. I want others to learn from my mistakes, to make their own mistakes, to embrace those mishaps as opportunities to learn, and to feel the thrill of creating something spectacular. And then, to do it all over again next week!

David Voorhies